NJ Cedar Shake Roof Treatment & Maintenance 
NJ CEDAR SHAKE ROOF TREATMENTS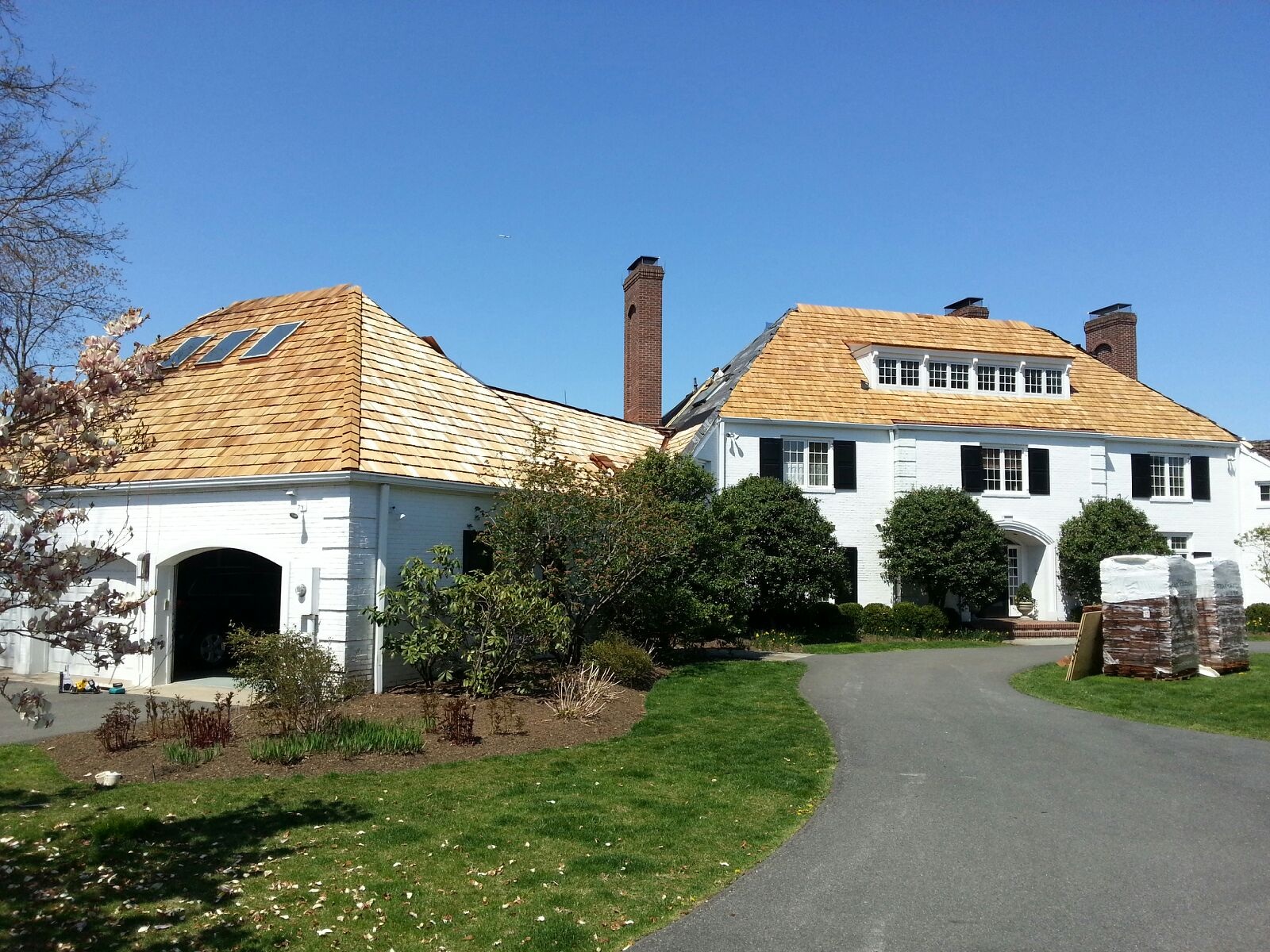 Cedar shake roofs are a beautiful and popular choice for many NJ homeowners but, like any roof, proper cedar shake roof treatment & maintenance is necessary in order to keep them looking their best and preventing damage.
A cedar shake roof offers many benefits over other types of roofs. Cedar is a naturally durable and rot-resistant wood, so it requires little maintenance. Cedar shakes are also very energy efficient, providing excellent insulation against heat and cold. In addition, cedar shake roofs are beautiful and add character to a home. Cedar shake roofs are a great choice for any home, but they especially make sense for homes in hurricane-prone areas. Cedar shakes are able to withstand high winds and flying debris better than most other types of roofing materials. This can help protect your home from damage during a severe storm.
To take full advantage of these benefits, you must stay on top of your roof maintenance. Cedar shake roof treatment is one important step in maintaining your cedar shake roof.
NJ Cedar Shake Roof Treatment
Cedar shake roof treatment involves applying a sealant to the shakes. This helps protect them from weathering, UV damage, and moisture. It's important to choose a sealant that is specifically designed for cedar shakes – using the wrong type of sealant can actually do more harm than good. You'll also want to make sure that the sealant you choose is compatible with the type of finish on your cedar shakes.
Applying cedar shake roof treatment is not a difficult task, but it is important to do it correctly. Be sure to follow the manufacturer's instructions carefully. If you're not sure how to apply the sealant or don't have much experience with DIY projects, you can always hire a professional NJ cedar shake roofing company to do it for you.
Cedar shake roof treatment is an important part of maintaining your cedar shake roof. By taking this step, you can help protect your investment and keep your cedar shakes looking beautiful for years to come.
Cedar Shake Roof Maintenance in NJ
Cedar shake roofs have a natural resistance to rot and insect damage, but they can still be damaged by harsh weather conditions or lack of maintenance.
One of the most important aspects of cedar shake roof maintenance is to keep the shakes clean. Cedar shakes can be cleaned with a soft brush and mild soap. Be sure to rinse the soap off completely, as Cedar is a natural absorbent and will absorb any residual soap.
Another important aspect of cedar shake roof maintenance is to inspect the shakes regularly for any signs of damage. Look for cracks, splits, or other signs of wear and tear. If you notice any damage, it's important to repair it as soon as possible to prevent further damage.
If you're in need of cedar shake roof treatment of maintenance services on NJ, it's important to hire a professional and experienced cedar shake roofing company for the job. You want to select a roofer who is local, properly licensed and insured, has experience with cedar shake, and has reasonable prices. You can find out more about a NJ roofing contractor by looking throught their website and online reviews.
LGC Construction is an experienced and reputable cedar shake roofing contractor that serves all of New Jersey! Contact us today for more information.