Cedar Shake Roofing in Monmouth County
Have you considered cedar shake roofing for your new roof material? Cedar shake is a popular option in the Monmouth County, NJ area for quite a few reasons. While this type of roofing has been around for centuries, modern innovations have kept it among the most desired materials So what exactly is cedar shake? And Why should you consider Monmouth County cedar shake roofing for your new roof? Below we will explain the basics, benefits of a cedar shake roof, and the 2 types of cedar shake used for roofing.
Monmouth County Cedar Shake Roofing | What is Cedar Shake?
Cedar shake is a type of roofing material that is made from cedar wood. The cedar tree is native to North America and has been used for centuries by indigenous people for everything from canoes to longhouses. The cedar tree is also known for its resistance to rot, insect infestation, and decay, which makes it an ideal material for roofing. Cedar shake roofing tiles are cut from cedar logs and then split into thin strips. These strips are then kiln-dried to remove moisture and prevent shrinking. Once the cedar strips are dry, they are then graded according to thickness and length. The grading process ensures that only the highest quality cedar shake roofing materials are used.
Benefits of Having a Cedar Shake Roof
Cedar shake roofing is made of cedar wood, which is a naturally rot and insect resistant. Cedar is also light-weight, meaning that it will not put too much strain on your home's structure. This makes cedar shake roofs ideal for older homes that may not be able to support the weight of other materials like asphalt shingles. 
Cedar shake roofs are also very durable, with most lasting between 20-30 years. With proper care and maintenance, some cedar roofs have been known to last up to 50 years!
Another great benefit of cedar shake roofing is that it is a sustainable and eco-friendly material. Cedar is a renewable resource that can be quickly and easily replenished.
Cedar shake roofing is also a great insulator, helping to keep your home warm in the winter and cool in the summer. This can lead to lower energy bills and a more comfortable home overall.
Types of Cedar Shake Roofing in Monmouth County, NJ
There are two main types of cedar shake roofing on Monmouth County; natural cedar shake and synthetic cedar shake.
Natural Cedar Shake Advantages:
More aesthetically pleasing than synthetic cedar
Generally more durable
Can last up to 30 years with proper maintenance
Natural resistance to fire and insects
"Breathable" material that helps regulate indoor temperatures
Natural Cedar Shake Disdvantages:
More expensive than synthetic cedar
Requires more maintenance than synthetic cedar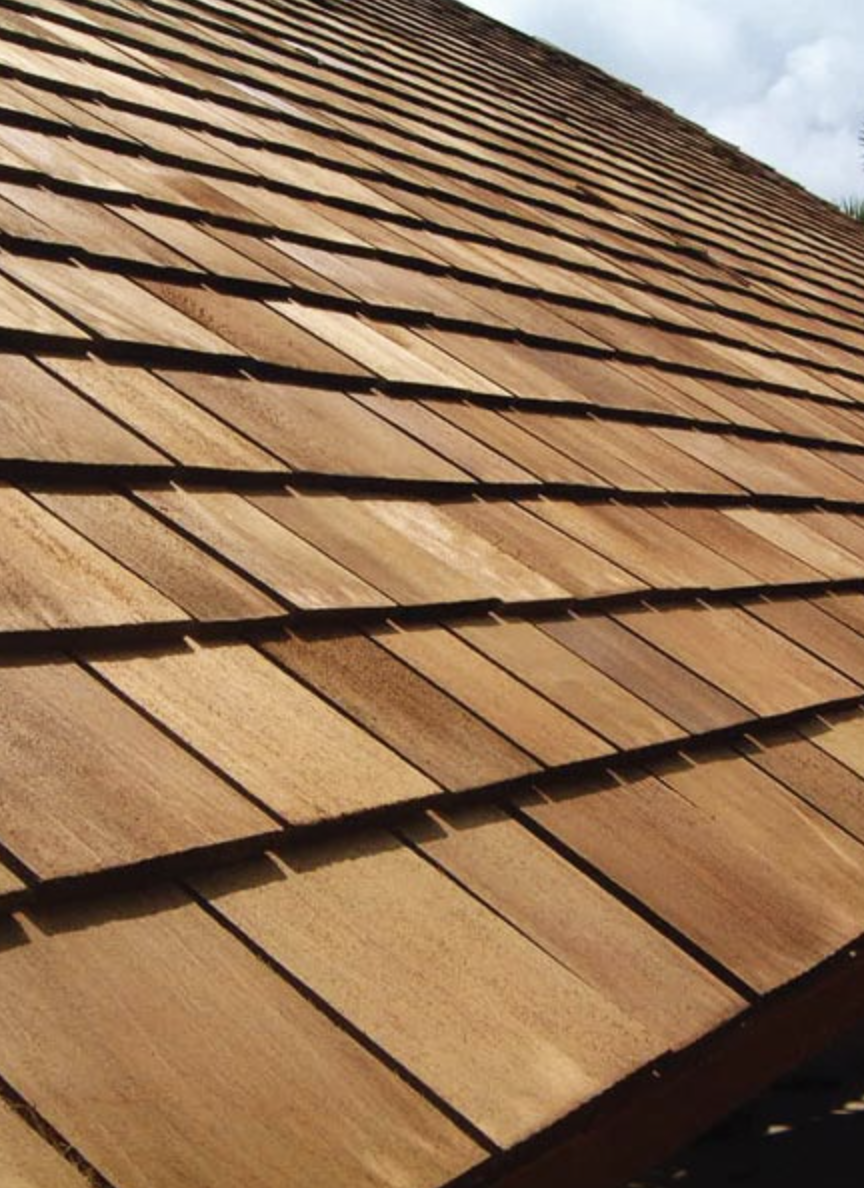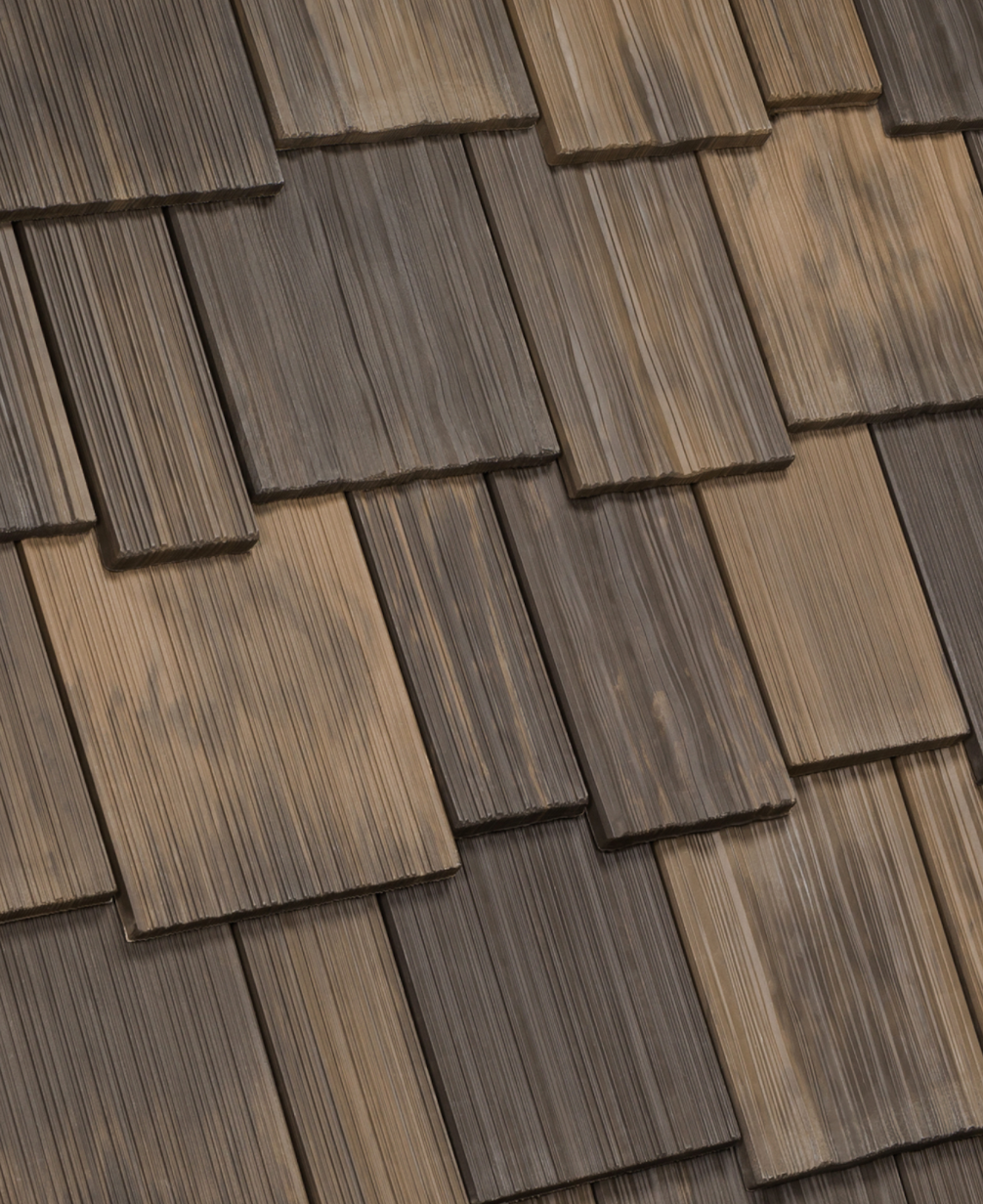 Synthetic Cedar Shake Advantages:
Less expensive than natural cedar
Requires less maintenance
Often made from recycled materials
Can last up to 50 years with proper maintenance
Often comes with a warranty
Synthetic Cedar Shake Disadvantages:
Not as aesthetically pleasing as natural cedar
Not as durable as natural cedar
Can be more susceptible to fire and insects than natural cedar
Not as "breathable" as natural cedar, which can affect indoor temperatures
No matter which type of cedar shake roofing you choose, it's important to have it installed by a professional. Monmouth County cedar shake roofing is a popular choice for many homes in the area, so there are plenty of qualified contractors to choose from. Do your research and find a contractor you trust to get the job done right.
Looking for the Best Cedar Shake Roofing Company in the Monmouth County, New Jersey Area?
If you're searching for a great Monmouth County NJ roofer who specializes in cedar shake roofing, check out LGC Roofing! LGC Roofing is a family owned and operated roofing contractor that has been serving New Jersey for over 30 years! We are full service NJ roofing company handling both residential & commercial projects, large and small. Whether you need simple roof repair or complete roof replacement, we are your top quality NJ roofer. We are fully insured and licensed to do roofing and siding work in New Jersey. We are certified to install variety of roofs from shingle to cedar shake to slate. Service areas in the Monmouth County area include: Belmar, Freehold, Colts Neck, Millstone, Deal, Long Branch, Rumson, Oceanport, Tinton Falls, Red Bank, Manalapan, and many more. For more information, contact us today at (609) 712-8157 or visit our home page.