If you're looking to have a slate roof installed on your Monmouth County home, it's very important to find a slate roofer in the area. While an average roofing company might be able to install your slate roof, they likely lack the proper knowledge, skills, and experience to perform the task up to par. Since you are investing in a slate roof, you'll want to find a Monmouth County slate roofer who specializes in working with the material to ensure a perfect installation. So, how can you determine which slate roofer is the one you should hire? Below are some tips to guide you through the process:
Monmouth County Slate Roofer | Finding a Roofing Contractor to Install Your Slate Roof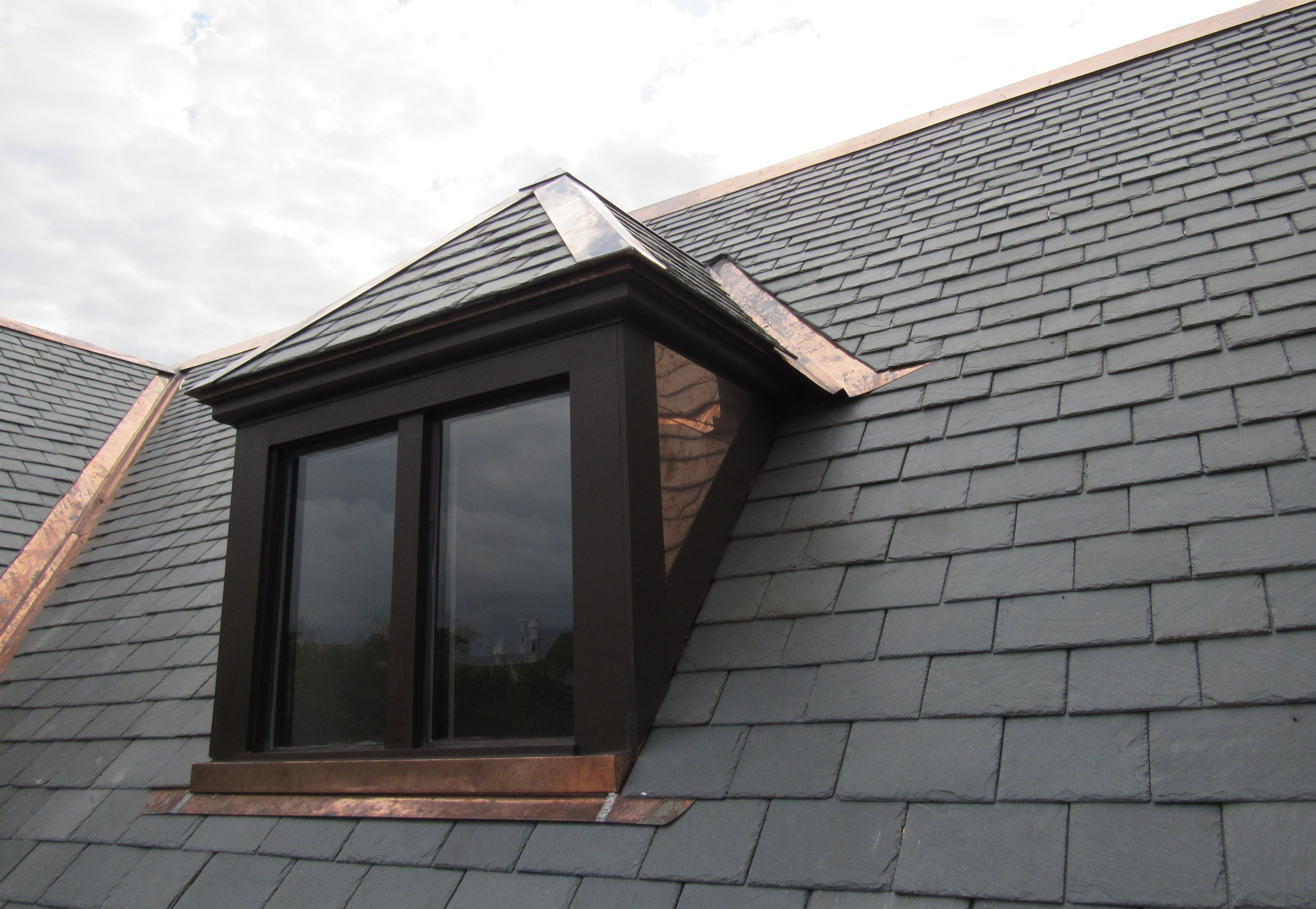 Slate roof installation is a very specialized trade. Not all roofers have the proper training and experience to work with slate. When searching for a slate roofer in Monmouth County, be sure to ask if they have any experience installing slate roofs specifically. This will ensure that the roofer has the necessary experience and expertise to install your slate roof properly. In addition, be sure to ask the slate roofer about their experience installing slate roofs in the area. This is important because Monmouth County homes can have different roofing needs than homes in other parts of the country.
It's also important to inquire about the slate roofer's experience working with the type of slate you've chosen for your roof. Different types of slate require different installation techniques, so it's important that your slate roofer is familiar with the slate you've selected.
When meeting with potential slate roofers in Monmouth County, be sure to ask for references from past clients. This will give you an idea of the quality of work the slate roofer is capable of. In addition, be sure to ask the slate roofing contractor about their warranty policy. This will protect you in case there are any problems with the installation of your slate roof.
It's important to find out what kind of warranty or guarantee the slate roofer offers on their workmanship. A quality Monmouth County slate roofer will offer some sort of warranty or guarantee on their work in case any issues should arise after the installation is complete.
Another factor to consider when choosing a slate roofer is the cost of their services. While slate roofs are a significant investment, you shouldn't have to break the bank to have one installed. Be sure to get a few estimates from different slate roofers in the area to compare pricing.
Slate roof installation is a very involved process. As such, it's important that you choose a slate roofer who is able to communicate well and keep you updated throughout the entire process. This way, you can rest assured knowing that your slate roof is being installed properly and will be finished in a timely manner.
When it comes time to choosing a slate roofer for your Monmouth County home, be sure to keep the above tips in mind. By taking your time and doing your research, you can be confident that you're hiring the best slate roofer for the job!
Looking for the Best Slate Roofer in the Monmouth County, New Jersey Area?
If you're searching for a great Monmouth County NJ roofer who specializes in slate roofing, check out LGC Roofing! LGC Roofing is a family owned and operated roofing contractor that has been serving New Jersey for over 30 years! We are full service NJ roofing company handling both residential & commercial projects, large and small. Whether you need simple roof repair or complete roof replacement, we are your top quality NJ roofer. We are fully insured and licensed to do roofing and siding work in New Jersey. We are certified to install variety of roofs from shingle to cedar shake to slate. Service areas in the Monmouth County area include: Belmar, Freehold, Colts Neck, Millstone, Deal, Long Branch, Rumson, Oceanport, Tinton Falls, Red Bank, Manalapan, and many more. For more information, contact us today at (609) 712-8157 or visit our home page.