Cedar shake can be a great roofing material for a residential home in the Morris County, NJ area, but did you know that synthetic cedar shake roofing is becoming an increasingly popular alternative? Both cedar shake and synthetic cedar shake have their own pros and cons, so it's important to know the differences so you can determine which option is best for your situation. If you're looking for some more information to help you make your choice, below we will go over the differences between cedar shake and synthetic cedar shake and the reasons you should consider installing one over the other.
Morris County Cedar Shake Roofing and Synthetic Cedar Shake Roofing: Which is Better?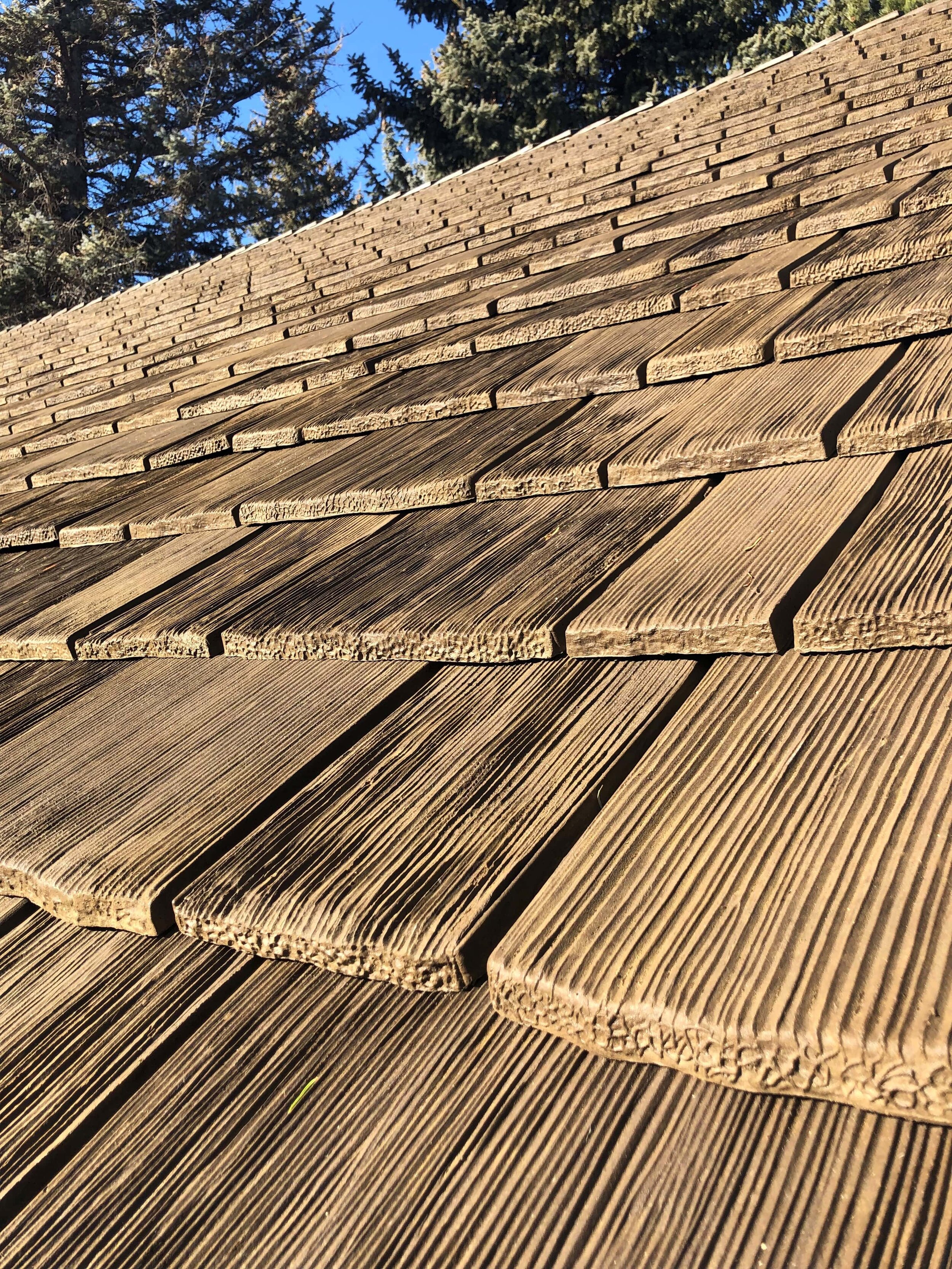 Cedar shake roofing is a classic material that has been used for centuries to protect Morris County homes from the elements. Made from natural wood, cedar shakes are known for their durability and attractive appearance, which can add character and charm to any home. However, they do require regular maintenance to ensure they stay in good condition over time, including annual repairs or sealing of cracks or other damage.
On the other hand, synthetic cedar shake roofing is made from synthetic materials that mimic the look and feel of real cedar shake without all of the maintenance required. These roofs are typically less costly than traditional cedar shake roofs, as well as more resistant to weather damage such as cracking or warping due to extreme heat and cold. Additionally, synthetic cedar shake roofs are typically less susceptible to pests and other critters that can compromise the integrity of a traditional cedar shake roof.
One of the biggest advantages of Morris County cedar shake roofing is that it can look really beautiful and natural on a home. It has a rustic aesthetic that many homeowners love, and it also tends to be more durable than synthetic options. However, synthetic cedar shake roofing can often be a better choice if you are looking for something that requires less maintenance. This material is typically treated with preservatives that help it resist rot and decay, making it easier to keep in good condition over time. Additionally, synthetic cedar shake roofing is often cheaper than cedar shake, which can make it an attractive option for those on a budget.
At the end of the day, whether you decide to go with cedar shake or synthetic cedar shake roofing will ultimately depend on your individual needs and preferences. Both materials have their own advantages, so it's important to consider all of the factors that matter most to you when making your decision. If you're still not sure which option is right for you, it may be a good idea to talk to a professional roofing contractor who can help guide you towards the best choice for your home.
Looking for a Roofer Who Specializes in Installing Cedar Shake and Synthetic Cedar Shake Roofing in the Morris County New Jersey Area?
If you're searching for a professional, experienced, and reputable Middlesex County roofer who specializes in cedar shake and synthetic cedar shake roofing, check out LGC Roofing today! LGC Roofing is a family owned and operated roofing contractor that has been serving the New Jersey area for over 30 years! We are full service NJ roofing company handling both residential & commercial projects, large and small. Whether you need simple roof repair or complete roof replacement, we are your top quality NJ roofer. We are fully insured and licensed to do roofing and siding work in New Jersey. We are certified to install variety of roofs from shingle to cedar shake to slate. Our service areas in the Morris County area include: Butler, Chester, Mendham, Roxbury, East Hanover, Chatham, Boonton, Randolph, Morristown, Netcong, Riverdale, Morris Plains, and many more. If you're looking for more information, you can contact us today at (609) 712-8157 or visit our home page.