As innovations in technology continue, synthetic slate roofing is becoming more and more popular in the Somerset County, NJ area. So what exactly is a synthetic slate roof? Synthetic slate roofing resembles genuine slate roofing, but it is made of plastic and rubber instead of stone. It comes in a variety of styles that are appropriate for nearly every structure, from modern to French Colonial. A professional Somerset County synthetic slate roofing contractor will have it available in various materials, including plastics, polymers, clay, fiber cement, rubber, steel, and asphalt. So why would someone want to use these tiles on their home instead of using other materials? Below are some of the advantages of installing synthetic slate roofing.
Somerset County Synthetic Slate Roofing | Why Use Synthetic Slate?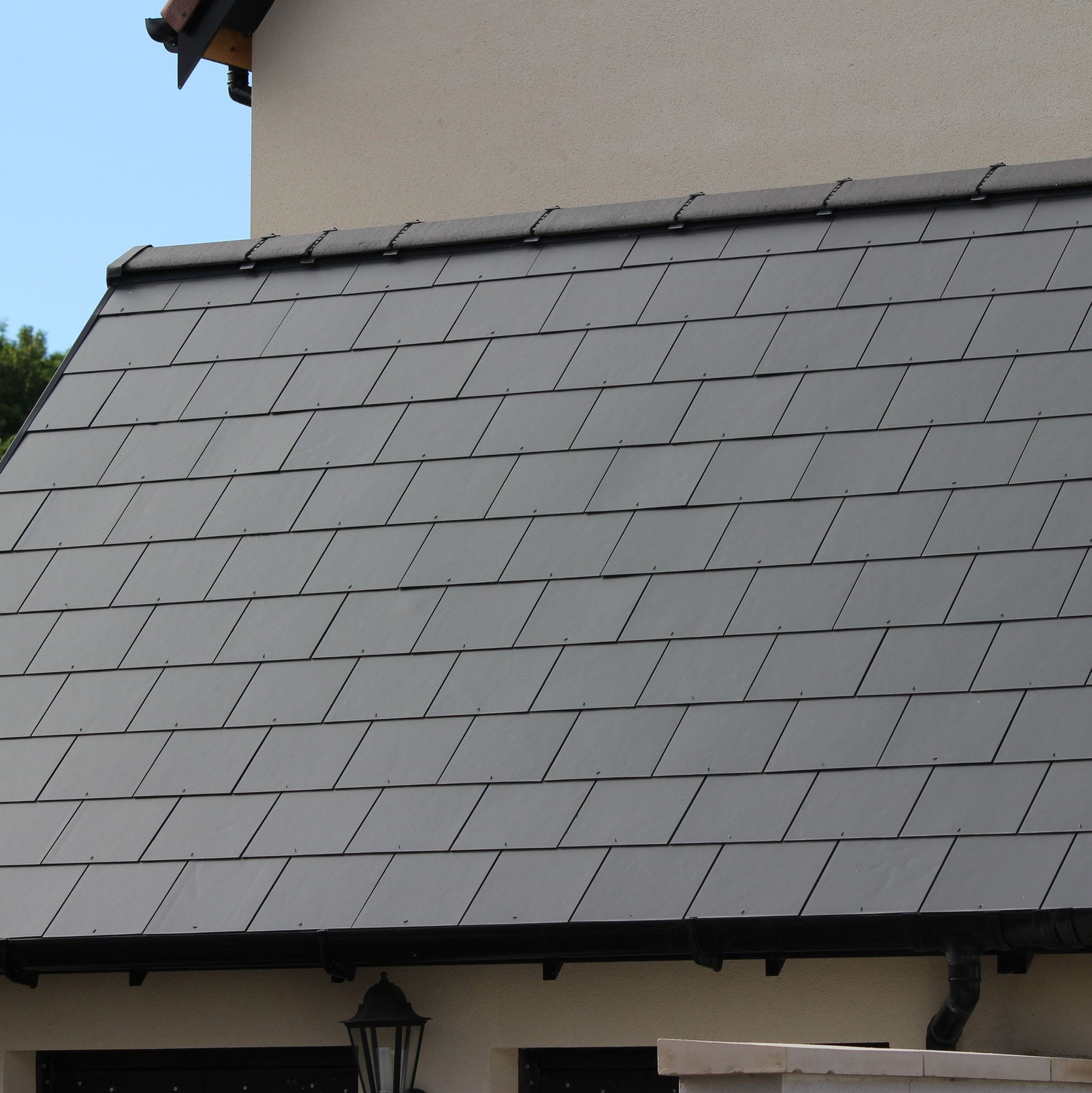 A synthetic slate roof is going to be much lighter than a real slate roof. This means that your home's structure won't have to be as strong to support the weight of the tiles. It also means that the installation process will be much easier and quicker, which will save you both time and money.
Another advantage of Somerset County synthetic slate roofing is that it is practically fireproof. This material has a Class A fire rating, which is the highest possible rating. This means that it is extremely unlikely that your home will ever suffer any damage from a fire that originates on your roof.
Synthetic slate roofs are also very durable and long lasting. They can last up to 50 years with proper care and maintenance, which is much longer than most other roofing materials. It is also resistant to wind, hail, and other severe weather conditions.
If you are looking for a beautiful and durable roofing material for your home, then synthetic slate may be the perfect option for you. Contact a professional synthetic slate roofing contractor today to learn more about this exciting roofing option. If you don't know of any professional NJ roofers that specialize in synthetic slate, below are some tips to help you find one.
Synthetic Slate Roofer in Central NJ | How to Find the Right Roofing Contractor
Get referrals – Ask your friends, family, and neighbors if they have any recommendations for a good synthetic slate roofing contractor in the Somerset County area.
Do your research – Once you have a few referrals, do some research on each one. Check out their website and read online reviews to get an idea of their workmanship and customer service.
Get quotes – Once you've narrowed down your list, contact each synthetic slate roofing contractor to get a quote for the job. Be sure to compare apples to apples when getting quotes, and make sure all contractors are including the same materials and labor in their estimate.
Ask questions – When meeting with a potential synthetic slate roofing contractor, be sure to ask plenty of questions. Find out how long they've been in business, what type of experience they have with synthetic slate roofing, and if they have any examples of previous work.
Make your decision – Once you've gathered all the information, it's time to make your decision. Choose the synthetic slate roofing contractor that you feel most comfortable with and that offers the best value for your money.
Looking for a Professional Roofer Who Specializes in Installing Synthetic Slate Roofing in the Somerset County, New Jersey Area?
If you're searching for a professional, experienced, and reputable NJ roofer who specializes in all types of slate roofing, check out LGC Roofing today! LGC Roofing is a family owned and operated roofing contractor that has been serving the New Jersey area for over 30 years! We are full service NJ roofing company handling both residential & commercial projects, large and small. Whether you need simple roof repair or complete roof replacement, we are your top quality NJ roofer. We are fully insured and licensed to do roofing and siding work in New Jersey. We are certified to install variety of roofs from shingle to cedar shake to slate. Our service areas in the Somerset County area include: Somerville, Basking Ridge, Hillsborough, Montgomery, Rocky Hill, Bridgewater, Bedminster, Bernards Township, Branchburg, Raritan, Somerset, Watchung, and many more. If you're looking for more information, you can contact us today at (609) 712-8157 or visit our home page.